Who are we?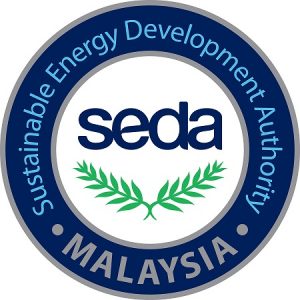 Sustainable Energy Development Authority Malaysia (SEDA Malaysia) is a statutory body formed under the Sustainable Energy Development Authority Act 2011 [Act 726].  The key role of SEDA is to administer and manage the implementation of the Feed-in Tariff (FiT) mechanism which is mandated under the Renewable Energy Act 2011 [Act 725].
SEDA Malaysia has all the functions conferred related to sustainable energy in the country including promote, implement, facilitate and develop activities related to it. While its first few years was primarily dedicated to administer the FiT scheme, SEDA Malaysia has grown in becoming an authority that leads to other key sustainable programmes including creating the complete eco-system, both in energy demand management programmes as well as establishing both RE and energy efficiency (EE) related trainings.
SEDA Malaysia has a big goal in leading the energy transition towards sustainable future. SEDA Malaysia seeks to be an enabler of solar photovoltaic (PV) deployment in the country, in line with its main objective as a driver to sustainable key initiatives in the country.
---
What is PVMS programme?

The National PV Monitoring & Performance Database via PV Monitoring System (PVMS) is an initiative to monitor selected grid-connected solar PV systems for its performance and reliability. This programme is funded by Akaun Amanah Industri Bekalan Elektrik (AAIBE) or Malaysian Electricity Supply Industries Trust Account (MESITA) under the Ministry of Energy, Science, Technology, Environment and Climate Change (MESTECC).
For a start, 150 grid-connected solar PV systems (up to 1MW capacity) throughout Malaysia are being monitored on real time basis. The data and system performance analysis are available for subscription.
---
What are the objectives of PVMS?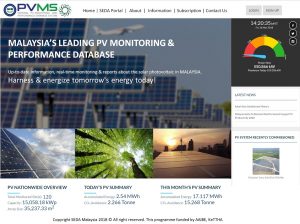 To establish a National PV Monitoring System and Performance Database and be the information platform of solar PV in the country;

To monitor PV system in terms of performance and reliability on the key components of the PV system such as the PV modules, inverters, and others;

To derive an informative report such as creating a benchmark which can be used as reference for the local PV providers, owners, universities, government agencies and the general public;

To identify, assess and analyse the technical problems.
The objectives above led towards creating the confidence that solar PV is a viable source of electricity generation besides providing relevant and useful data to interested parties including the energy planners as well as researchers.
---
What are the benefits of PVMS to the PV system owners?
The participation as a PV system owner is on voluntary basis. As PV system owners, they can have a full access to their own PV systems and hence, be able to monitor their systems' performance. Necessary measures can be undertaken should the systems be underperforming, i.e. they are not meeting the expected generation as promised by the PV system integrator;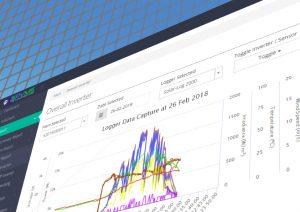 Cost of installing the PVMS devices (datalogger, weather station, UPS, etc.) and electrical wiring will be borne by SEDA Malaysia (*subject to fund availability);

Full access to PVMS webportal – to view real-time data, historical data and monitoring report of their own PV system; and

Identify technical problems encountered in real-time through the webportal (at inverter level).
SEDA Malaysia sincerely would like to extend the invitation for participation to other PV system owners in the country. If you are interested, please Register As A PV System Owner.