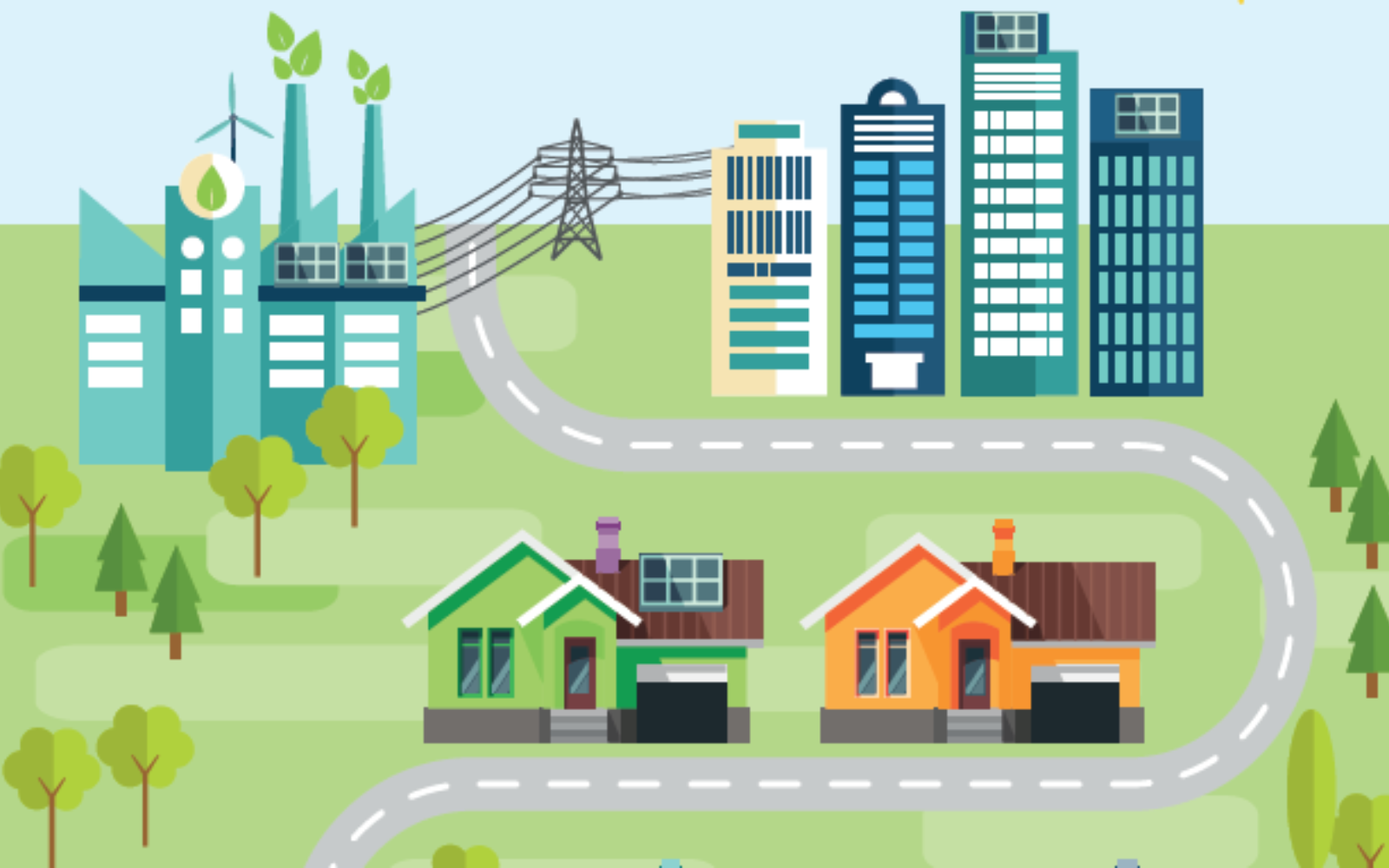 This is according to a new report produced by the Solar Trade Association (STA), Loughborough University and Advanced Further Energy.
The report looks into the grid and consumer benefits of four generations of smart home, scaled up across a 4.4 million home portfolio, a number the report said was consistent with the level of deployment that could be needed by 2035 to achieve net zero.
In particular, the report looked at peak shaving and how this could be of benefit to the grid. It found that the number of homes modelled could provide enough rapid flexible power to flatten spikes in demand, with homes also able to more than halve carbon emissions and energy bills.
The majority of its key findings centered around 'Generation 3' homes, which it defined as those with solar PV, battery storage and intelligent controls. Conversely, 'Generation 1' are those with solar only, 'Generation 2' solar and storage and 'Generation 4' those with energy efficiency measures, electrified heating and electric vehicles (EVs) installed alongside the previously mentioned technologies.
It found that 'Generation 3' homes could reduce their peak time consumption by 97% annually, with 4.4 million of these homes able to completely "eliminate" the evening peak on a typical winter's day regardless of whether a 6kWh, 10kWh or 20kWh battery is used by the household. This consistently enables around 3GW of peak shaving at the times of highest grid stress, the report said.
A carbon emission reduction of 68% could also be achieved by these 'Generation 3' homes from a mixture of self-consumption, peak shaving and charging their batteries when there is an excess of renewable generation on the grid.
The report went on to detail how homes with a 20kWh battery would be able to either go off-grid for an entire day, or provide additional flexibility services.
In fact, when equipped with solar and storage, over 80% of a home's annual electricity could come from low carbon sources and those homes with solar, storage and smart controls could offset the additional electricity demand resulting from equipping homes with electric heating and EVs, the report continued.
"The evidence is here- deploying smart energy technologies across the country not only cuts carbon and helps households save on their energy bills, but can actively minimise spikes in electricity demand which place the grid under intense stress," STA chief executive Chris Hewett said.
These findings have resulted in the STA and its partners for the report issuing a number of recommendations for enabling these smart homes.
It also outlined how there should be long term commitments to decarbonisation and flexibility through RIIO-2, with the STA reiterating its previous recommendation of revising Ofgem's remit to incorporate specific net zero targets.
The report details how one of the biggest barriers to the adoption of smart home technology is the upfront cost, which it says must be reduced to enable further adoption.
Lastly, the report recommended that opportunities for consumer flexibility should be maximised through measures such as a competitive smart tariff market with fully functional metering in place, as well as evolving and accessible flexibility markets, a joint government and regulator smart homes consultation and ensured interoperability and ease of use for consumers.
Adrian Ramsay, CEO of MCS Charitable Foundation, which sponsored the report, said: "It is clear that combining solar PV, battery storage and smart control systems has the potential to dramatically reduce consumption at peak demand times, benefitting households, society and the environment.
"With growing pressure on government to ensure a green recovery, the recommendations in this report provide timely and practical steps that can be taken to make our homes greener and more resilient."
The full report can be read here.
Source: https://www.current-news.co.uk/news/smart-homes-with-solar-and-storage-could-eliminate-evening-peak